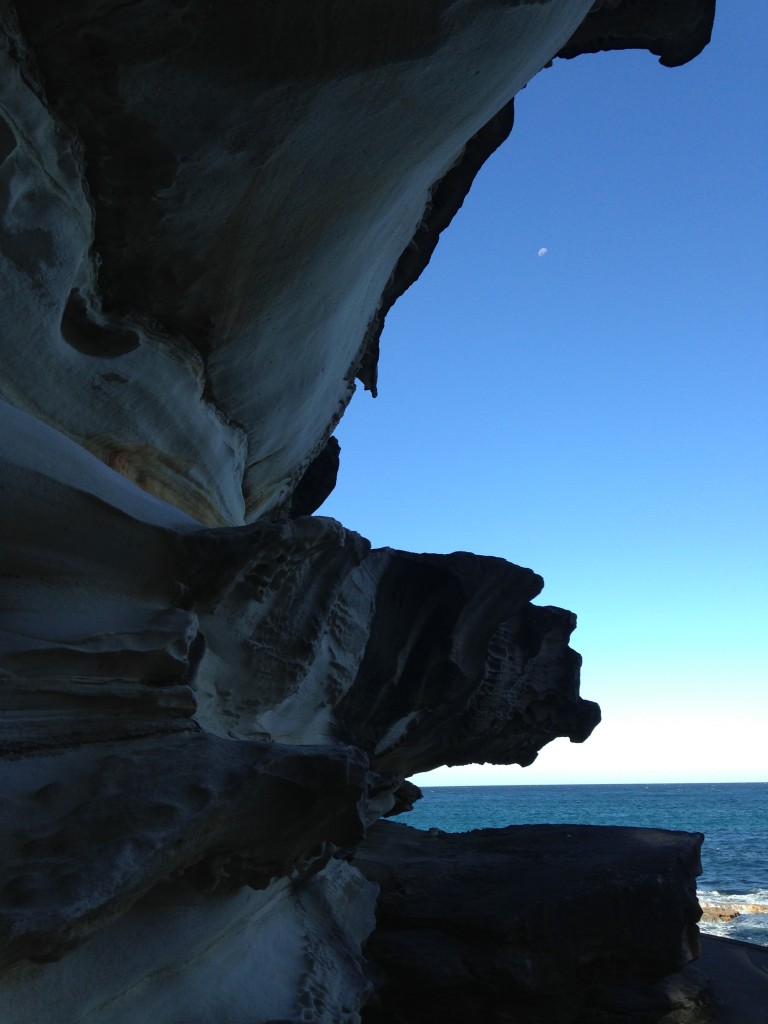 What I'm about to share with you is deeply personal, but by sharing it I hope to in some way help and inspire you the reader.
In mid-2012 I was amidst feeling completely indifferent towards the activity I spent the majority of my eyes open hours doing – work. I started to develop a sadness over the idea that what I was doing was what I should expect my life to look like for the next 30+ years (I know, first world problems). I had (and still do) have a very good life, but a piece of my soul was dying each and every day and I felt the need to somehow course correct to reinvigorate my desire to wake up and contribute to the world somehow.
Sure, I would take my 3 weeks vacation and make the most of them, often going to exotic places as far away from home as humanly possible, but those 3 weeks weren't enough. As cliché as this sounds, I really wanted to do the kind of work that I was actually excited to do, that didn't feel like work, and that wouldn't feel like I was dying a slow death.
And for years I had the worst insomnia, often waking up as early as 3am without being able to fall back asleep. I tried an eye mask, earplugs, darkening curtains, a sound machine, drinking chamomile tea before bed, drinking a glass of red wine before bed, drinking a bottle of red wine before bed, giving up coffee altogether, but nothing would get me to stay asleep until actual early morning daylight hours for at least 28 days a month.
Exhaustion topped with the fact that I was still pulling myself out of bed and try to stay awake at work despite all the cups of coffee I would drink and how little I slept the night before was taking it's toll. I heard my soul's screams to run for my life, yet I still went to work every day, tired as hell.
Wanting to actually make a mark in the world somehow, doing something that I enjoyed and actually felt good, and coupled with the fact that I have this seemingly unique ability to eat as much food as I want to without worrying overly about long-term weight gain, coupled with both of my parents' health issues encouraged me to enroll in the Institute for Integrative Nutrition to become a health coach so that I could help other women too. I wanted to start my own business doing work I actually enjoy, while setting my own rules, hours, and giving myself as much flexibility as I want and need.
So I started my blog and in late 2012, actually began to gain clients while I still worked at my day job which I was planning to leave before end of July 2013.
Another thing that was simultaneously going on was that I was planning to move halfway across the world to Sydney, Australia. I had been planning the big move for nearly a year despite the fact that my father was gravely ill and that my mother struggled with caring for him. The fact that their relationship was never a good one didn't help matters and for that my mother resented my plans to move, possibly thinking that she was losing her last leg of support.
But I wanted to live my life and I for one have never taken kindly to being guilt-tripped into, well, anything.
After a wonderful and relaxing vacation in Bali over the New Year, I returned back to New Jersey and the daily grind. A week after I was back in New Jersey I was handed the single greatest shock of my life when my mother unexpectedly died overnight one Saturday evening, devastating my family.
Once again I started agonizing about the whole move, worrying that in a way, I was turning my back on my father. I did talk about it with my father and exactly a week before he died, he gave me his blessing to go ahead and move, that if I thought that Australia would make me happy, to go ahead and do it because that's what he would do if he were me. He told me not to even think or worry about him.
I'm not sure if he knew his time was running out, but he died a week later. I was next to him in those final minutes and knowing that he had been through a tremendous amount of pain in his two years of living with cancer, told the doctors to please just let him go.
And that's where the work really began. Not only was I still working at this point, I also had to execute my father's estate, sell my parents' house, move Sammy over as well (among other things, my parents left me a dog), and pack up all my things as well. I wanted nothing to do with New Jersey once I left it, and to this day don't have plans to ever go back there.
It wasn't easy. Every morning before heading to work, I'd pry myself out of bed at 5:30 or 6 (I really wasn't sleeping much anyway) to go through piles upon piles of my parents papers, statements, and random clutter that probably should have been tossed years ago, but were still sitting in all the cabinets, closets, and drawers. I spent my weekends going through each and every closet to make sure I wasn't missing anything.
I frantically searched for any evidence of whatever assets they had, bills that needed to be paid, or promises they made. I managed to learn more about my parents after they died that I did the whole time they were alive.
I was having nightmares about being left with and unable to sell their house, a house that was full of pain, before I could finally be free to go.
The months of digging through their stuff as well as getting rid of all of mine, and getting ready to move to Australia (an ordeal, albeit a good once, in and of itself) were by and far the most painful and stressful of my entire life.
Yet in the 4 months before my move, I did leave my job, sell my parents' house, get Sammy to Australia, file estate tax returns, and pack everything I considered important enough to keep before my self-imposed deadline. I actually managed to get it all done (a large personal victory)
But I also managed to lose sight of my business and what I actually want in life. I'm burnt out, personally and professionally. I feel like I've just come out of a war and totally dazed about what I should do now, especially since I'm so far away from the life I left behind.
So right now I am giving myself the space I need and have been yearning for for so long – the freedom to spend my time however I want.
And the chance to finally grieve. There is not one day that goes by that I don't have a sad moment when I think that I don't have a mom or dad that I can call anymore.
Yet when I get asked by new people I meet in this new land what it is that I do, I tense up because I really have no clear answer. These days I do a lot of what most extroverts would say is boring as hell – walking, reading, writing, and taking my sweet time with everything. I'm loving every minute of it, though it does come with the guilt of being in surroundings and around people that believe in contributing to society somehow, whether it's working or volunteering or just looking for work or being a productive member of society or whatever.
Right now, I don't have a desire to fill my time doing things in order to numb the pain. The only thing I desire is the luxury of choice – to decide for myself how I want to spend my time in that moment and what feels right.
And so now, I'm taking a bit of a break. I may not update my blog for a short while and I don't know how long it's going to take for me to mentally regroup, but it's what I need right now.
And thank you for reading.